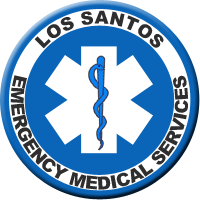 EMERGENCY MEDICAL SERVICE
Jobs you get from
City Hall
without applying.
Towservice Job Walkthrough
Hydex
2021-04-09T07:51:08+00:00
Towservice Walkthrough
Taking Job
When taking the Towservice job from city hall, you'll receive your email of where to go to begin, click the "Tick" to be given your GPS location!
Arriving at GPS location
Once you arrive at your GPS location, head into the yard to select your vehicle from the spawner! Hop into your truck, interact with it and select "Tow truck options" – "De/activate NPC missions" and follow the BLUE GPS marker given to you!
Arriving at the BLUE GPS location
After arriving at the BLUE GPS location, you can interact with the broken down vehicle with your "Tilda" key, select "Tow truck actions" – "Tow vehicle" to hook it up to the bed of the truck and head back to yard! (You'll be prompted by a screen message after attaching the car)
Back in the yard
Now you're back at the yard, you can interact with your Tow truck to get your vehicle unhooked (The same interaction as before) and it'll be deposited into the yard stock!
Return your truck
Finally, return your truck to receive your deposit back, head inside the main garage and Press "E" on the laptop to receive your pay which is conveniently paid straight into your bank! For more consecutive returns before collecting your pay, you might even be offered a cash bonus for your work!